November 13, 2009 in Open Source & Asia, Open Source IT business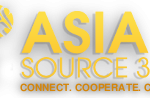 While most technology conferences happen as swanky, slick, and well-rehearsed events, the recently concluded Asia Source 3 took the opposite track and ran a camp that was spartan yet spontaneous. From November 7 to 12, 2009, Asia Source 3 gathered 150 representatives from Southeast Asia to discuss developments in open source. For those six days, the campers lived in a communal environment that married fun and relaxation with exchange of ideas. "We are honored to be part of this movement through our training and network program it@foss" said Balthas Seibold, Senior Project Manager of InWEnt. Asia Source 3 marked the official highlight of five years of regional FOSS support by InWEnt in Southeast Asia. InWEnt has trained and connected more than 1000 experts from Indonesia, Cambodia, Laos, Vietnam and the Philippines in more than 30 training courses under its it@foss program.
Check more about Asia Source III at http://www.asiasource3.net, meet Balthas at the online community of AS3, check the programme at the Camp Wiki, including an afternoon track session of Balthas Seibold on "From Open Source to Open Innovation / a brainstorming on open-everything". Or learn more about InWEnt's work in Asia.