May 28, 2013 in Freedom to innovate, Open Source & Africa, Open Source IT business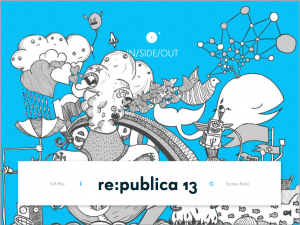 re:publica is à priori a German blogger conference. Over the years it has however morphed into an international gathering of more than 5000 people from more than 50 countries with a common interest in the following themes: Digital business and innovation, social media, research & education in the Internet, campaigning, culture, media and ultimately, the "res publica".
So re:publica 2013 was a good place to talk about the 'Open African Innovation Research & Training Network' and the upcoming 'Global Congress on Intellectual Property and the Public Interest' and interwoven 'Open A.I.R conference on open innovation and intellectual property' in Cape Town from 9 to 13 December.